Welcome to Interlock
Making the evironment
Not something you do,
But something you are
Help support Interlock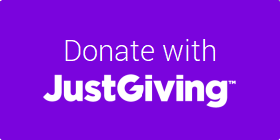 Disaster relief for current and Post Covid-19



Distribution of Masks, Sanitizers Study materials to school children
---

Sustainable Solar Charging Stations to 'Shanti Van'
Electric 4 seater and water tanker


---
Bringing solar energy to Shanti Van
Interlock Charitable Trust needs to set up labour intensive units for the making of earth blocks and river sand concrete blocks which would provide employment to 20 to 30 people.
We aim to provide a service to the rural community and not use solarisation as an opportunity to financially benefit ourselves. We are planning to establish a centre where village members can learn to install and maintain their own solar equipment and to ensure against exploitation, advise on selections of equipment and methods of payment will also be available.
These blocks will be used for the construction of the solar charging stations and workshops.
The charity needs a dual-use electric vehicle to be used on-site and as a demonstration vehicle.
Cost of labour for 20 to 30 would be approximately £18,600 for one year and the cost of the electric vehicle would be £3,000.
The charity needs help setting up a global network of people who can visit the villages virtually and help provide the answers to the current and post covid 19 disasters relief.